Sophie Trophy 

 
Book One

Winner of the 2021
Chocolate Lily Award!
https://www.chocolatelilyawards.com/2020-chocolate-lily-award-winners
Short-Listed for the 2020-2021
Joan Betty Stuchner-Oy Vey-Funniest Children's Book Award
Sophie Trophy is the story of a funny grade 3 student with a wild and dreamy imagination. When her friend's spider escapes and lowers itself into her teacher's hair, Sophie's wacky plans go hilariously wrong. But Sophie won't give up. She is determined to save the day—and the spider. 
Sophie Trophy Too
Book Two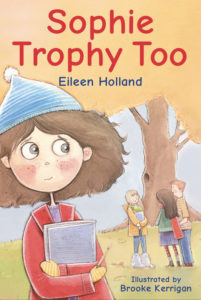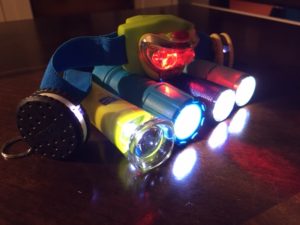 Illustrated by Brooke Kerrigan.
There's a new girl in Sophie's grade 3 class. Hailey is confident and she loves to laugh. Sophie badly wants to be her friend. But every time she tries to be pals with Hailey, disaster strikes. Worse yet, Hailey easily becomes friends with Sophie's buddies, Brayden and Enoli. Time after time, Sophie feels left out. Will she always be Hailey's never-ever-ever friend?